We want to raise our families in a community that knows what it takes to be healthy and believes optimal wellness is possible for themselves, their family, and their community. We are driven to create A Legacy of Absolute Health for Every Family by sharing what we know to help our community express a higher level of health and well-being.
Dr. Cole fell in love with Chiropractic at age 14 after speaking with a local chiropractor, Dr. Phil Gilbert, at a school career fair. Dr. Gilbert, who has inspired many people to pursue a career in chiropractic, presented chiropractic in such a simple and unique way; that the body is self-healing and self-regulating, and that the nervous system controls everything in the body. So if you interfere with how the nervous system works, you interfere with how the body is able to control and regulate itself. Dr. Cole was astonished. This was the philosophy of health care that resonated with him at a time he was trying to figure out where his passion for helping people could lead him.
He graduated from Indiana University in 2002 with a Nutrition Science degree and from Palmer College of Chiropractic, Magna Cum Laude in 2005 and joined his brother, Dr. Nate Blume at Lakeshore Chiropractic. Together they grew the practice and their own passions for health and wellness. In 2008, Dr. Cole received the Certification as a Chiropractic Wellness Practitioner studying under Dr. James Chestnut with Life University.
Dr. Cole has always been on the leading edge of wellness, and has been passionate about sharing these truths with the public through in-office health classes, corporate Lunch N Learns, and community screenings.
In 2017, Dr. Cole purchased the practice from his brother, as his brother set out on a new challenge of starting a practice with his wife, in Noblesville. As Dr. Cole began to settle in to practice ownership, he was inspired to continually evolve the practice, and decided to start the process of rebranding. He wanted the name of the practice to reflect the values that had always existed at Lakeshore Chiropractic; to help people incrementally improve key aspects of their lives and health through continually upgrading their health habits. During this time, he grew the team by adding a Doctor's Assistant and a Massage Therapist. He also formed a partnership with Read It, a comprehensive blood lab interpretation team, to help identify metabolic subluxations that continued to show up in his practice members as altered blood sugar, underperforming thyroid, inflammation, and immune system concerns.
He is proud to present Upgraded Life Chiropractic as a wellness center where people are inspired to make transformational health changes that are measured and tracked by critical, objective health metrics.
Outside the office, Dr. Cole enjoys time golfing, watching soccer and traveling with his wife Katie, and son Brooks. They enjoy practicing the fundamentals of healthy living, being active, preparing healthy meals, and focusing on God centered family dynamics.
Kelsey works as a Doctor's Assistant and X-Ray Technician for Upgraded Life Chiropractic, where she regularly practices her skills in organization and communication to help with the flow of the office, efficiency in record-keeping and the overall experience of each Practice Member. Her passion for people, "upgrading" and living life at 100% are what have driven her in her 5 years at Upgraded Life. When she's not assisting Dr. Cole and his Team, she's managing her own team of indoor cycling instructors as a Lead at CycleBar Fishers in The Yard. Jump into one of her classes!
Lennie is our Technical Chiropractic Assistant. Although she is the newest addition to the team, her beliefs, lifestyle, and values beautifully line up with the practice's, which made it a wonderful fit from the start. She performs the nerve studies in the office and has a passion for seeing people recognize the value in holistic and natural ways for the body to be healthy and healed. In her free time, she loves leading worship at church, and even has a musical duo, with her husband where they love to travel and entertain people.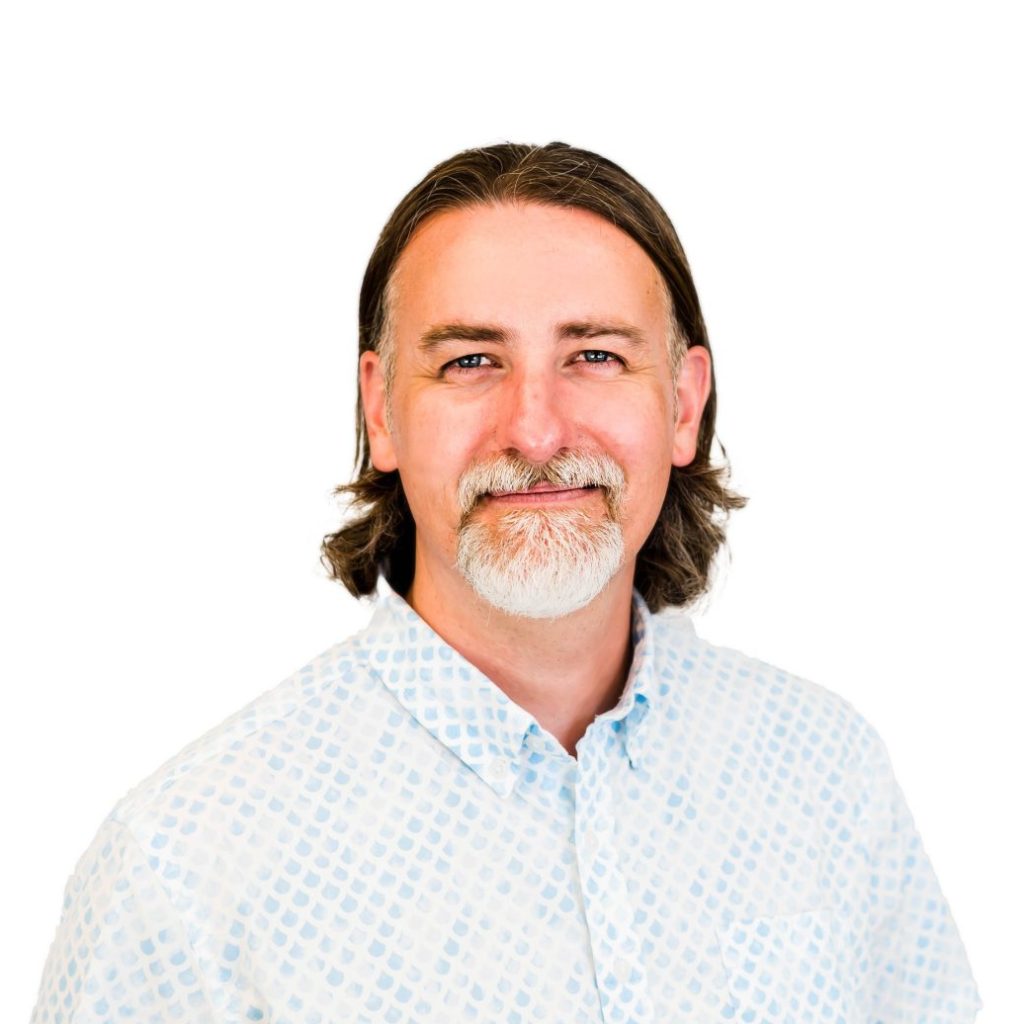 Licensed Massage Therapist
Scott is our licensed massage therapist, joining us in the summer of 2020 when we welcomed massage into our office. In addition to serving our practice members with relaxation and deep tissue massage, Scott's passion lies in Craniosacral Therapy. This light touch, low force modality helps to promote proper spinal fluid flow and removes restrictions that may cause many physical and emotional hindrances. At the very least, everyone comes away extremely relaxed and who couldn't use more of that in our lives?? Scott also loves wood-working and home projects, ice hockey and traveling and experiencing new adventures on the open road!
" Dr. Cole has patiently and graciously walked with me through my health journey in these 5 years through chiropractic care and teaching me about wellness. I can now say that I am no longer on any meds and my diet and lifestyle have changed drastically. The whole team at Lakeshore is amazing and I'm so grateful for them all! "
" I have been to chiropractor's for most of my life, and Dr. Blume and his staff are the best I have ever experienced! His adjustment was precise and I left feeling better than when I arrived! His staff is very knowledgeable and well organized. The office is warm and welcoming, and all the little things they do to make you feel comfortable make a big difference! I highly recommend giving them a chance! "
" Upgraded Life Chiropractic has given me the ability to live a healthier life! They take a holistic approach to health and wellness and have a passion for educating their clients. Since attending Lakeshore, my heavy dose of stress and anxiety has drastically reduced, along with my recurring headaches and overall body aches. I feel better, happier and healthier! "
" My family and I have truly appreciated the service and wellness solutions provided to us at Lakeshore Chiropractic. The entire team is truly AMAZING and their primary goal is to provide advice, guidance and insight on a holistic approach to wellness. "
" Everything about this place is positive. Great Music, outstanding staff, and one of the best Chiropractors in Indy!!! "